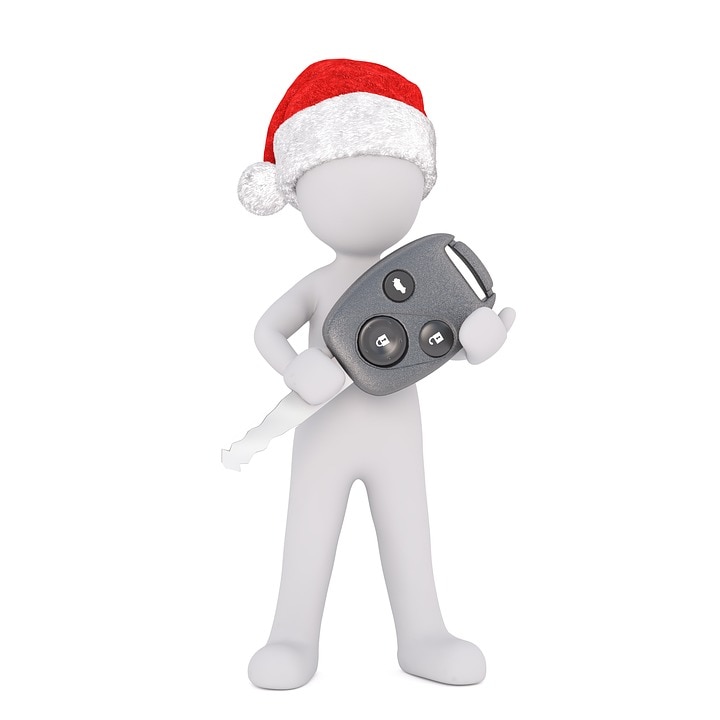 We are officially in the midst of the holiday season, which means that it's time to start thinking about what gifts you're going to be giving to your loved ones. (You know, if you haven't already been thinking about it.) One thing that may be on your radar to give as a gift is a vehicle. While it may be extravagant, for some, the gift of a vehicle is the perfect present. Especially if your loved one is in the market for a new car. We have some helpful tips to consider if you're looking at giving such an extravagant gift.
When considering purchasing a car as a gift for a loved one, the first thing you want to think about is just what type of car would be beneficial to them? Would a truck fit their needs? Maybe a crossover? You may even want to look at giving them a sports car! Keep in mind what they may be in the market for, as well as what colors they would enjoy having in a vehicle. (For example, if they hate having a black car, make sure you don't buy them a black car.) There's nothing worse than getting such an extravagant gift and then seeing the look of disappointment on their face. That's certainly not what you were planning.
You should also think about the logistics. Make sure you have a financing and titling strategy in mind. If the car is for a significant other and you need to finance it, keep in mind that making it a surprise might be out of the question. This is especially true if you'll both need to be listed on loan documents and paper work. Don't worry though. If you explain what you're attempting to do, we'll be happy to work with you on coming up with a plan of action.
You should also make sure to let us know that this is, indeed, a gift. That was we don't call or send paperwork to your house that will give away the surprise.
Make sure to purchase the vehicle well in advance of the holiday. Don't come in on Christmas Eve and expect that everything will be ready to go by Christmas Day. Give yourself some breathing room between the date of purchase and the day you want to give the gift, just in case there are issues.
If you're looking to surprise a loved one with a car this holiday season, look no further than Crown Nissan of Greenville. Give us a call today.