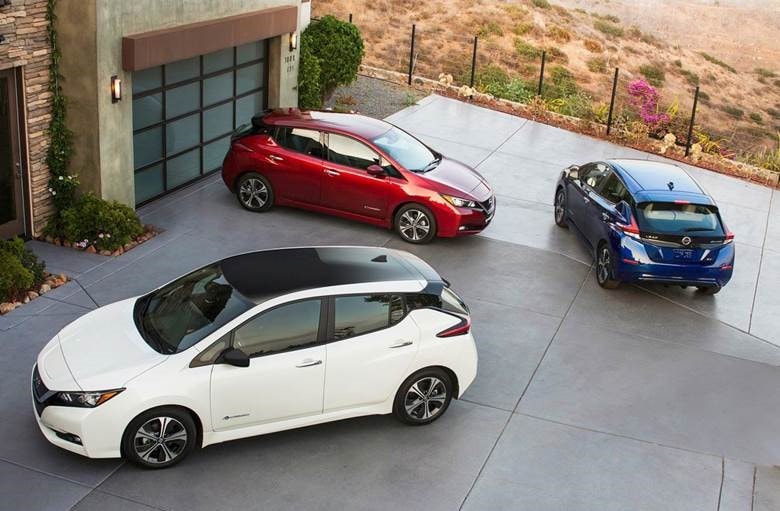 This month, Nissan released details about their all-new 2018 Nissan LEAF. The new 2018 LEAF features a 150-mile driving range, an aerodynamic exterior, a roomy, high tech interior and advanced technologies including ProPILOT™ Assist and e-Pedal.
The new LEAF also embodies Nissan Intelligent Mobility, a global initiative that focuses on how Nissan vehicles are driven, powered and integrated into society. The 2018 Nissan LEAF's new ProPILOT Assist (Nissan's advanced single lane driver assistance technology), has a goal to help ease the driver's workload by reducing the amount of driver acceleration, as well as steering and braking input under certain driving conditions. While it is still technically a "hands-on" system, the features preview Nissan's ongoing development of future leading edge autonomous drive technologies.
In addition, The LEAF's revolutionary e-Pedal technology helps to utterly transform the driving experience. It lets drivers start, accelerate, decelerate and stop by increasing or decreasing the pressure applied to the accelerator. When the accelerator is fully released, regenerative and friction brakes are applied automatically, therefore bringing the LEAF to a complete stop. What's more incredible is that the LEAF holds its position, even on uphill slopes, until the accelerator is pressed again.
"We believe the new LEAF will be another game changer for Nissan in the U.S., just as the redesigned Rogue has been in the last year and a half, hitting the 'sweet spot' in the growing EV segment," said José Muñoz, Chief Performance Officer, Nissan Motor Co., Ltd. and Chairman, Nissan North America, Inc. "It takes everything we've learned from our loyal first-generation LEAF owners to the next level."
The release of the Nissan LEAF is the first step in the re-launch of Nissan's EV platform and will be followed in model year 2019 with a high-power version with increased motor power and battery capacity.
The next-generation of LEAF, the world's best-selling affordable, mass-production electric vehicle, goes on sale in early 2018. Contact Crown Nissan of Greenville for more information.