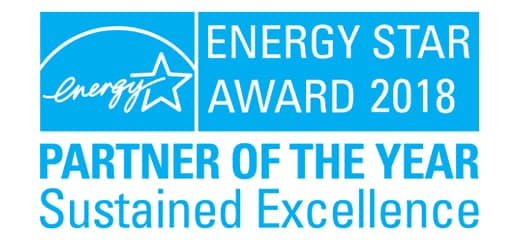 Nissan has been recognized by the U.S. Environmental Protection Agency with the 2018 ENERGY STAR® Partner of the Year – Sustained Excellence Award. This is the highest honor given to organizations dedicated to protecting the environment by making their operations more energy efficient.
This is the seventh year in a row that the year EPA has recognized Nissan for its continued commitment to reducing greenhouse gas emissions and improving energy management at its U.S. facilities.
Nissan has made a great number of efforts to reduce energy usage including switching to more efficient technologies such as LED lighting, engaging all employees in energy management, and including energy efficiency in design, like an environmentally friendly paint process which has cut energy usage by more than 30%.
"Awards like the ENERGY STAR Partner of the Year let us know we are moving in the right direction with our sustainable manufacturing practices," said Rebecca Vest, vice president, Corporate Development and Social Responsibility. "Our approach is a comprehensive one, focused on maximizing efficiency and reducing energy waste in our manufacturing facilities, all while continuing to deliver the products our customers expect."
The 2018 Partner of the Year – Sustained Excellence Awards are bestowed upon companies, as well as other organizations who strive to demonstrate not only a continued leadership in energy efficiency, but also a commitment to the ENERGY STAR program. Winners range anywhere from small, family-owned businesses all the way to Fortune 500 organizations. The winners of the 2018 Partner of the Year – Sustained Excellence Awards all represent energy-efficient products, services, new homes, and buildings in the commercial, industrial and public sectors. For over 25 years, the EPA's ENERGY STAR program has been America's resource for saving energy and protecting the environment.
Nissan is proud to be bestowed this illustrious honor.
Want to learn more about how Nissan is helping the environment? Contact Crown Nissan of Greenville today.