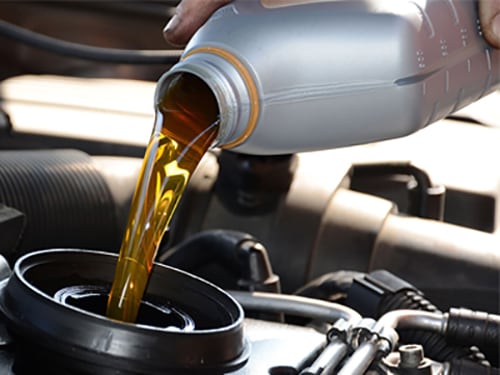 The question of whether to use synthetic blend vs full synthetic engine oil is one of significant importance. The main considerations have to do with the higher price of full synthetic. Full synthetic is commonly known as the far superior choice when it comes to protecting your engine and ensuring that the oil lasts long enough. However, full synthetic is costly, but it can be difficult to always get full synthetic oil changes, so synthetic blends were introduced as a cost-effective option that is still superior to conventional motor oil.
So, if you aren't aware of the differences between synthetic blend oils and full synthetic oil, we can help.
Overall, full synthetic oil is far superior to conventional oil. This is due to its longevity. Full synthetic motor oil contains a base oil that is man-made. The synthesis processes through which the oil is made improve key performance attributes and enable improvements to wear protection, extreme temperature performance and deposit control. Full synthetic oil is great for those of us who live here in the south because it doesn't break down when it faces hot temperatures from the engine or from the weather outside.
But what about synthetic blend oil (semi-synthetic oil)? What is its deal? Well, synthetic blend is a hybrid of both conventional oil and full synthetic oil; the two oils are essentially mixed together creating an oil that is a little bit better than conventional oil.
Nowadays, most vehicles actually take a synthetic oil to run, since many of the newer cars have high-performance engines in them. That means if you can, you should purchase full synthetic oil changes. Synthetic oil creates less resistance inside of a car's engine.
So, while all these different types of oil for your oil change can be confusing, one thing is certain. We can help you figure out what the best option is. Make sure to talk with our skilled and certified technicians at Crown Nissan of Greenville. If you're looking to save some money, make sure to check out the many different coupons that can be found on our site for oil changes. If you're looking to create any appointment for your oil change, schedule your appointment with our easy to use scheduler today. We look forward to taking care of your vehicle's oil change needs at our service department.