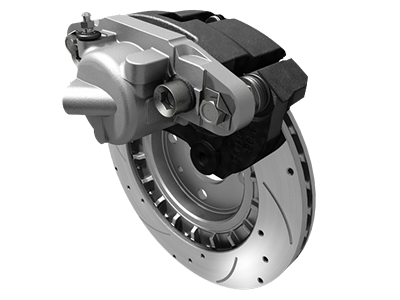 Nissan Brake Service Greenville SC
When your brakes are making noise or you need a simple inspection, come down to Crown Nissan in Greenville. We often have brake specials that help to cover the price of parts and labor when you need any type of brake service.
Only $199.88
Includes Nissan brake pads and installation
Compare Prices

Auto Service
We only use genuine OEM parts and specifications for your vehicle.
Customer Reviews

Everyone knows that their brakes are important when it comes to the safety of their vehicle, but there's actually a lot involved with the entire brake system. Being familiar with the signs of brake issues will help you avoid costly brake repairs in the future, and you'll also have the peace of mind knowing that your vehicle is safe to drive. The goal of Crown Nissan is to give you as much information as possible about your brake system so you feel confident when you're on the road.

You should come down to Crown Nissan in Greenville, South Carolina, because we take pride in the work we provide to our local customers as well as people just visiting. We're passionate about Nissans, so we're highly trained when it comes to doing diagnostics and repairs on each and every model. You want to make sure that your vehicle is in good hands when one of the most important safety features on your vehicle is being worked on, and that's exactly what we're here to do.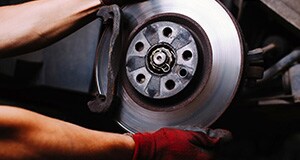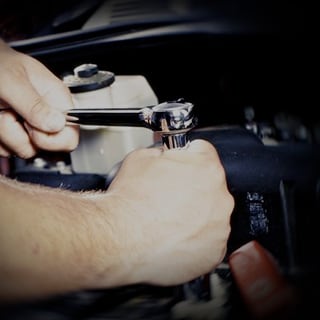 Crown Nissan of Greenville
2712 Laurens Rd, Greenville, SC 29607
Serving
Spartanburg

,

Greenville

,

Columbia

Our technicians go through a variety of different training courses to have well-rounded knowledge about the brake systems on every Nissan model. When you have a brake concern, we'll do a full inspection and give you a complete diagnosis of our findings. Whether we have to replace the brake pads, machine the rotors or replace other brake components, we'll take your vehicle out on a quality assurance road test so we're sure that the repairs fixed your issues.
Nissan Brake Service Specials Near Greenville, SC
We offer great discounted brake specials at Crown Nissan of Greenville. Courtesy of our low prices, we are able to make it easy to save money when needing to replace your brakes or braking system on your vehicle. Our competitive pricing allows you the capacity to have brakes that run efficiently and working correctly. Crown Nissan of Greenville's service center is known for servicing brakes at a cheap cost.
Nissan Altima, Versa, Maxima, Note, 370, 370Z, Sentra, GT-R, LEAF Brake Repair
Let our team at Crown Nissan of Greenville install the proper brakes for your Nissan vehicle. When having your brakes repaired, make sure that a competent service team takes care of your car.
Nissan Brake Service
The primary reason you should bring your vehicle down to Crown Nissan is that we only use OEM parts when we're working on your brake system. Aftermarket pads and rotors aren't specifically made for your vehicle, which can cause issues down the line. OEM brake pads are made out of a special material that helps increase the lifespan and won't damage your rotors when the brakes are applied. Aftermarket brake pads may warp your rotors, which can cause a brake pulsation when you're coming to a stop. Give us a call today to set up an appointment to have your brakes inspected.
Get Your Nissan's Brakes Repaired Quickly
Don't wait around forever for your brakes to be repaired. We offer efficient brake service for your Nissan truck, SUV, or car at Crown Nissan of Greenville. We have a reputation of insuring that your brakes are repaired quickly the first time and meticulously at Crown Nissan of Greenville. Make sure to schedule your brake appointment to take advantage of our swift brake service today.
Nissan Armada, Frontier, Juke, Murano, Rogue, Pathfinder, Quest, Titan Brake Service
At Crown Nisan of Greenville, our dependable service technician team can replace your worn down brake pads with new pads, reducing uncertainty on your Sports Utility Vehicle or truck.