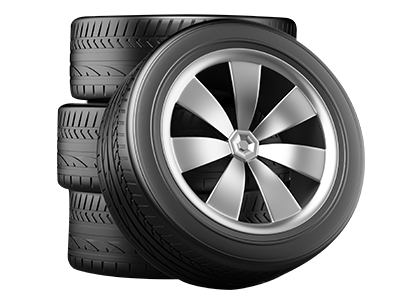 Nissan Tire Alignment Service Greenville SC
Our service center regularly runs specials to help make your next tire alignment or service more affordable. Check our website, walk in or give us a call to find out about our current incentives and offers.
Only $69.88
Compare Prices

Auto Service
We only use genuine OEM parts and specifications for your vehicle.
Customer Reviews

A good tire alignment can provide you with a vehicle that performs at its best. When you get your tires aligned with us, we can make sure that all of the other system components are working properly as well. This can save you significant money over the life of your vehicle, and it helps to keep your vehicle in the best condition possible. A tire alignment is a necessary service that should be performed every 20,000 to 30,000 miles.

When you have improperly aligned tires, the vehicle has to work harder to run. You can increase performance and reduce engine stress by getting your tires aligned regularly. When the engine has to work harder due to misaligned tires, the engine has to use more gas. Additionally, a vehicle that doesn't have properly aligned tires may not have the same ability to stop, and you may notice the vehicle skips when coming to a quick stop. Vibration can also be reduced by ensuring your tires are properly aligned. Ultimately, the most important reason to get your tires aligned is to improve the safety of all your passengers.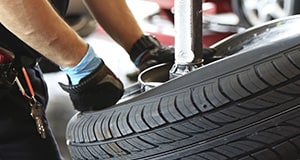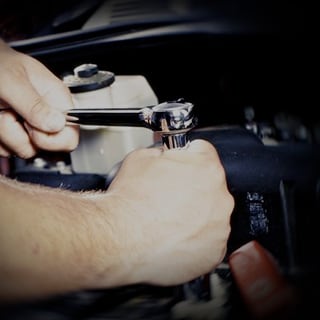 Crown Nissan of Greenville
2712 Laurens Rd, Greenville, SC 29607
Serving
Spartanburg

,

Greenville

,

Columbia

We are proud to serve the community of Greenville, South Caroline. We have expert mechanics who are certified to repair all Nissan vehicle makes and models. Our service center regularly performs tire alignments, and we have updated technology to reduce vibration and improve the performance of your vehicle. If you need an alignment or you vehicle begins to act strangely, give us a call to see how we can help you.
Get Your Nissan's Tires Aligned Quickly
Your Nissan car, Sports Utility Vehicle, or truck will receive swift consideration due to our skilled Nissan of Greenville technicians. Our team is adept at rapidly aligning your vehicle's tires. You can be confident that your tire alignment will occur speedily thanks to our capable team at Nissan of Greenville. To take advantage of our great tire alignment service, make sure to schedule your appointment today.
Nissan Juke, Titan, Murano, Rogue, Pathfinder, Armada, Quest, Frontier Oil Change
At Nissan of Greenville, our trustworthy team of certified advisors can align your Nissan SUV or truck's tires, therefore bettering your vehicle's safety, as well as minimizing cause for anxiety
Nissan Tire Alignment Service
The automotive industry loves to try to sell aftermarket parts to customers, but it's not always possible to verify the quality of the tires when you use aftermarket parts. Our dealership only uses original equipment manufacturer (OEM) recommended tires and parts. This helps to protect our customers, and it ensures that you're getting the best value for your money. When you use OEM parts, you are guaranteed of a certain level of quality. Additionally, OEM parts are specifically designed to work with the specific hardware of your vehicle.
Nissan Tire Alignment Specials Near Greenville, SC
At Nissan of Greenville, we offer excellent special deals on our tire alignment service. Thanks to our discounted prices will allow you to have peace of mind because your vehicle will drive safer and effortlessly. In addition, thanks to the low prices offered at Nissan of Greenville, your vehicle will have remarkable handling and improved fuel economy.
Nissan Versa, Maxima, GT-R, Sentra, Altima, Note, 370, 370Z, LEAF Oil Change
Let our team at Nissan of Greenville accurately align your Nissan car's tires. Make sure that when you are having your tires aligned that it is done by the competent experts at Nissan of Greenville.